Contact (UPMC Health Plan):

Gina Pferdehirt
Director, Public Relations & Community Relations
UPMC Health Plan
412-454-4953
pferdehirtgm@upmc.edu
UPMC Insurance Services Division Names William H. Shrank, MD, Chief Medical Officer
PITTSBURGH (July 18, 2016) – William H. Shrank, MD, MSHS has been named Chief Medical Officer for the UPMC Insurance Services Division. In addition, he will hold a faculty appointment in the Department of Internal Medicine at UPMC.
At UPMC, Dr. Shrank will focus on developing and evaluating population health programs to further advance UPMC's mission as an integrated delivery and financing system. He will also lead clinical innovation efforts to facilitate UPMC Insurance Services Division's commitment to providing high-quality, affordable health coverage through alignment of incentives with specific health care outcomes.
Before joining UPMC, Dr. "Will" Shrank was Senior Vice President, Chief Scientific Officer, and Chief Medical Officer of Provider Innovation for CVS Health, where he focused on research and rapid data evaluation and on the development of innovative products and services to assist providers transforming to manage risk.
Prior to joining CVS, at the Centers for Medicare & Medicaid Services, he was responsible for the design and evaluation of ACOs, bundles, and patient-centered medical home financial models. He was also an attending physician with Brigham Internal Medicine Associates at Brigham and Women's Hospital in Boston, as well as an assistant professor at Harvard Medical School in the division of Pharmacepidemiology and Pharmacoeconomics, Department of Medicine.
Dr. Shrank has served on various national committees and advisory boards, including the National Advisory Committee for the Federal Drug Administration, The White House (Networking Information, Technology Research and Development Program), The Department of Health & Human Services, and The Agency for Healthcare Research and Quality. He has also been the recipient of numerous grants, primarily related to pharmacotherapy and medication adherence. He received the Robert Wood Johnson Pioneer Award to evaluate the effect of innovative prescription label design on adherence to chronic medication and health outcomes.
He has published nearly 200 papers in peer-reviewed literature and has served on the editorial boards of several scientific journals. Among the achievement awards Dr. Shrank received is the 2015 Healthcare Executive Transformation Award from the Los Angeles County Medical Association.
Dr. Shrank earned his medical degree from Cornell University Medical College, served his residency in internal medicine at Georgetown University, and was a fellow in health policy research at UCLA, RAND. He earned his Master of Science degree in health services from the University of California at Los Angeles and his bachelor's degree from Brown University.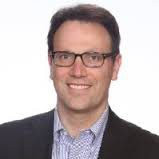 Dr. Will Shrank
##
About the UPMC Insurance Services Division
The UPMC Insurance Services Division is owned by UPMC (University of Pittsburgh Medical Center) a world-renowned health care provider and insurer based in Pittsburgh, Pa. As a provider-led organization that is part of an integrated health care delivery system, the UPMC Insurance Services Division is committed to providing its members better health, more financial security and the peace of mind they deserve. The UPMC Insurance Services Division partners with UPMC and community network providers to produce a combination of knowledge and expertise that provides the highest quality care at the most affordable price. The UPMC Insurance Services Division – which includes UPMC Health Plan, UPMC WorkPartners, LifeSolutions, UPMC for Life, UPMC for You, UPMC for Kids, and Community Care Behavioral Health — offers a full range of group health insurance, Medicare, Special Needs, CHIP, Medical Assistance, behavioral health, employee assistance and workers' compensation products and services to more than 2.9 million members. For more information, visit www.upmchealthplan.com.