UPMC Vision Care, administered by National Vision Administrators (NVA®), offers PPO plan design options and a national network of vision providers to choose from. These member benefits include discounts on products and services that can save you money.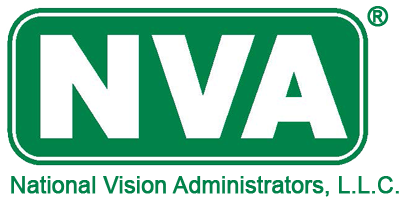 More important is what UPMC Vision Care can do for your eye health. A recent nationwide survey found that people with vision insurance plans are twice as likely to schedule an annual eye exam than those who do not have vision coverage.
Why are regular eye exams so important? They are the only way to accurately check your eyesight — then correct if necessary. Also, many eye diseases, such as glaucoma and diabetic eye disease, have no warning signs. An eye exam can detect these types of diseases in their early stages, when they are likely to be more treatable.
Plan highlights
Outstanding customer service from our Health Care Concierge team: Our team members are dedicated to answering questions about your vision benefits as well as your medical, UPMC Dental Advantage, and UPMC Consumer Advantage benefits (if applicable).
Discount benefit through the NVA EYEESSENTIAL™ Plan: This includes discounts on an additional eye exam, lenses, extra lens options, frames, and contact lenses when you use a participating provider.*
Instant access to your up-to-date eligibility, benefits, and claims information: Search for a vision provider. Check frame inventory. Chat online with a Health Care Concierge. You can do it all by logging in to our secure member website, MyHealth OnLine. It's also easy and convenient to view information on other UPMC plans you may be enrolled in.
A separate benefit allowance for contact lens evaluation.
The option to select contact lenses instead of glasses.
Access to an in-network mail-order contact lens ordering service through Contact Fill.
*Please refer to your plan documents. Certain plan limitations may apply.
Discounts
Discounts are available through the NVA EYEESSENTIAL™ Plan on additional services once your benefits have been exhausted for the plan period. LASIK discounts are also available for services received at the following participating locations: UPMC Eye Center, QualSight, TLC Vision, and LASIK Centers of America (LCA) locations.
Please refer to your plan documents for further discount information.
Locating a Vision Provider
UPMC Vision Care encourages you to use participating providers to maximize your benefits and minimize expenses.
We offer a national network of vision providers for members residing or traveling outside Pennsylvania. You can find a participating provider by using the Search option below.
How to receive services from a UPMC Vision Care provider:
Contact your provider to schedule an appointment.
Notify your provider that you are a UPMC Vision Care member.
Provide the office with the subscriber's name and date of birth as well as the name of the member receiving care. The provider will verify eligibility for services. ID cards are not required for treatment. However, you may download and print a UPMC Vision Care ID card by visiting MyHealth OnLine.
As a UPMC Vision Care member, you will have instant access to your up-to-date eligibility, benefits, and claims information at MyHealth OnLine. Simply follow this path: MyHealth OnLine > Your Insurance > Plans and Coverage > Vision Coverage
Contact Us
If you have questions or would like more information about UPMC Vision Care, call us toll-free at 1-844-252-0687, Monday through Friday from 7 a.m. to 7 p.m. or Saturday from 8 a.m. to 3 p.m.
Information is also available at MyHealth OnLine. Simply follow this path: MyHealth OnLine > Your Insurance > Plans and Coverage > Vision Coverage
---