PITTSBURGH (Nov. 25, 2019) – Just in time for open enrollment and the busy holiday shopping season, a new UPMC Health Plan Connect Center recently opened inside the Capital City Mall in Camp Hill, Pa. to help consumers with their health insurance questions.
Individuals and current members seeking information about Medicare, Medicaid, Marketplace, Commercial, Special Needs Plans (SNPs), and Children's Health Insurance Program plans (CHIP) can meet one-on-one with trained sales and service associates at the new location, which is open seven days a week during regular mall hours. UPMC Health Plan representatives will answer questions about health care plans, help individuals select the right plan, and enroll new members.
"The new UPMC Health Plan Connect Center offers a range of health insurance services, including personalized service for both current UPMC Health Plan members and individuals who are looking to purchase new coverage or simply have health insurance questions," said Mary Beth Jenkins, chief administrative and operating officer at UPMC Health Plan.
Regular hours of operation are Monday through Saturday, 10 a.m. to 9 p.m., and Sunday, 11 a.m. to 6 p.m. The new site is located at the center of the Capital City Mall (near Macy's), 3506 Capital City Mall Drive, Camp Hill, Pa. 17011.
UPMC Health Plan boasts award-winning customer satisfaction and staff members are experts at assisting customers with health coverage decisions. No appointment is necessary to meet with a sales and service associate; however, individuals are welcome to make appointments by calling 717-303-7846 or toll-free at 1-855-306-8834 (select option 4).
The opening inside Capital City Mall marks the tenth UPMC Health Plan Connect Center location and the first store in the Harrisburg region. Other locations include four stores in Allegheny County, including Monroeville Mall, Ross Park Mall, South Hills Village, and The Mall at Robinson, along with stores inside Berkshire Mall in Wyomissing, Pa., Millcreek Mall in Erie, Pa., Logan Valley Mall in Altoona, Pa., and Westmoreland Mall in Greensburg, Pa., as well as Loyal Plaza in Williamsport, Pa.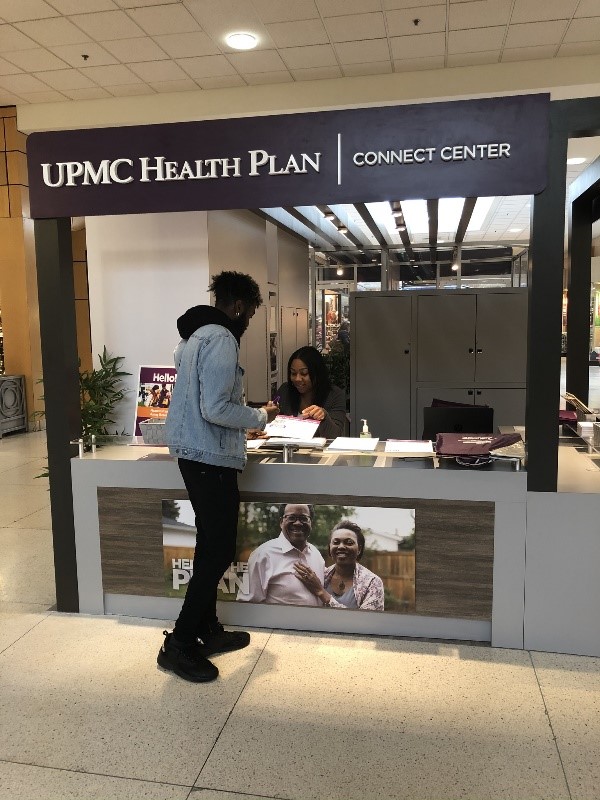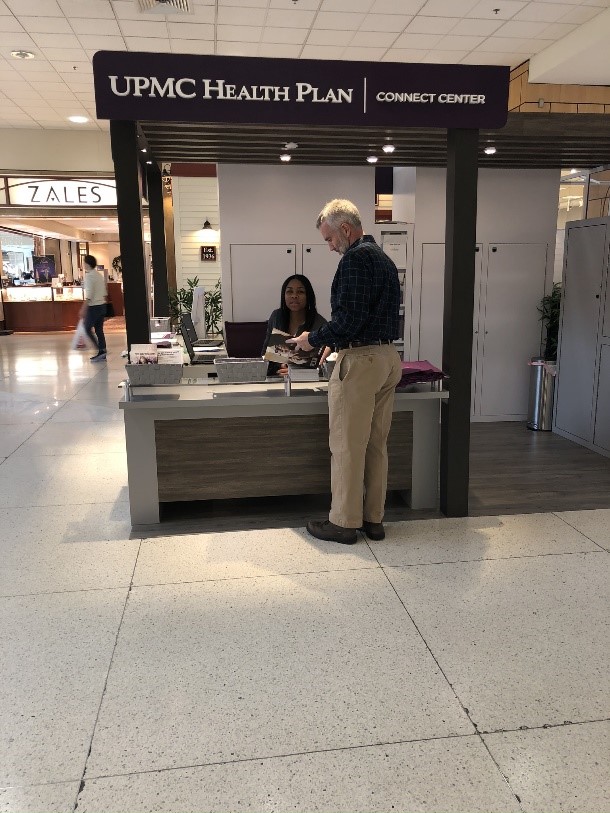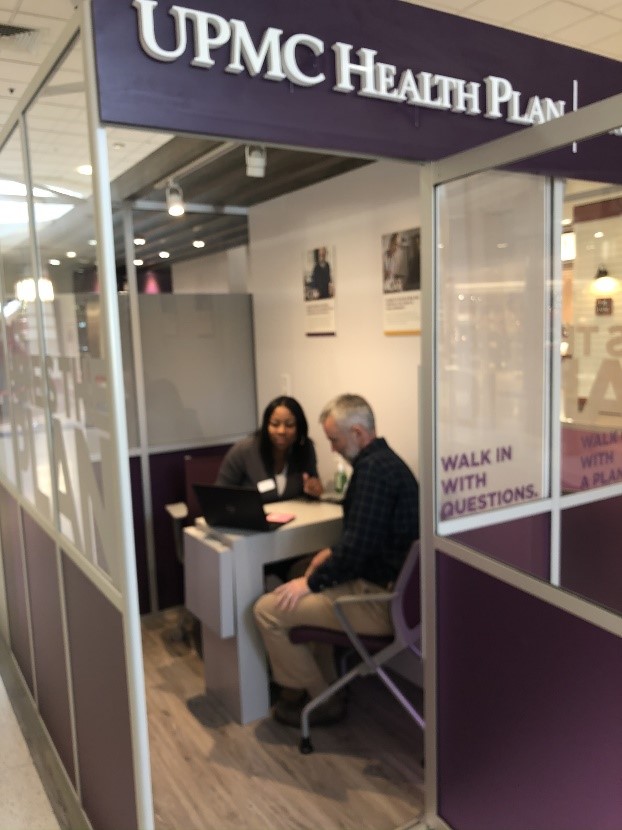 ###
About UPMC Insurance Services Division
The UPMC Insurance Services Division is owned and operated by the UPMC, a world-renowned health care provider and insurer based in Pittsburgh, Pa. The UPMC Insurance Services Division—which includes UPMC Health Plan, WorkPartners, UPMC for Life, UPMC for You, UPMC for Kids, and Community Care Behavioral Health—offers a full range of group health insurance, Medicare, Special Needs, CHIP, Medical Assistance, behavioral health, employee assistance, and workers' compensation products and services to nearly 3.6 million members. For more information, visit www.upmchealthplan.com.